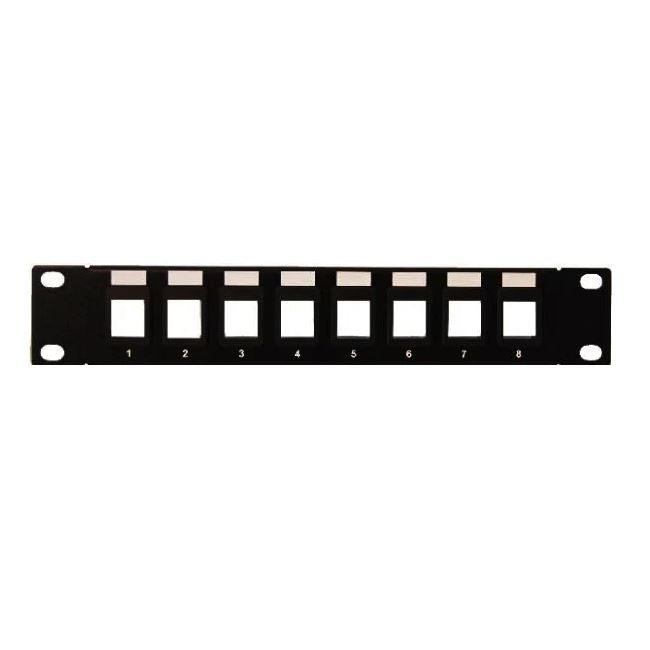 10" 8 Port Unloaded Keystone Patch Panel for Mini Cabinet
Original price
$21.07
-
Original price
$21.07
Availability:
7 in stock, ready to be shipped
The 10" 8 Port Unloaded Keystone Patch Panel is an essential component for organising and managing your network connections in a mini cabinet setup. The panel fits into 1RU of vertical height in a 10" Mini Cabinet.
This panel features eight unloaded keystone ports that can be customised to fit your specific networking needs. The keystone design allows for quick and easy installation of various connectors including RJ45, USB, HDMI and more.
Constructed from high-quality materials, this patch panel provides a secure and stable connection for your network infrastructure. With its compact design, you can easily connect multiple devices and peripherals, making it a valuable addition to your network setup.