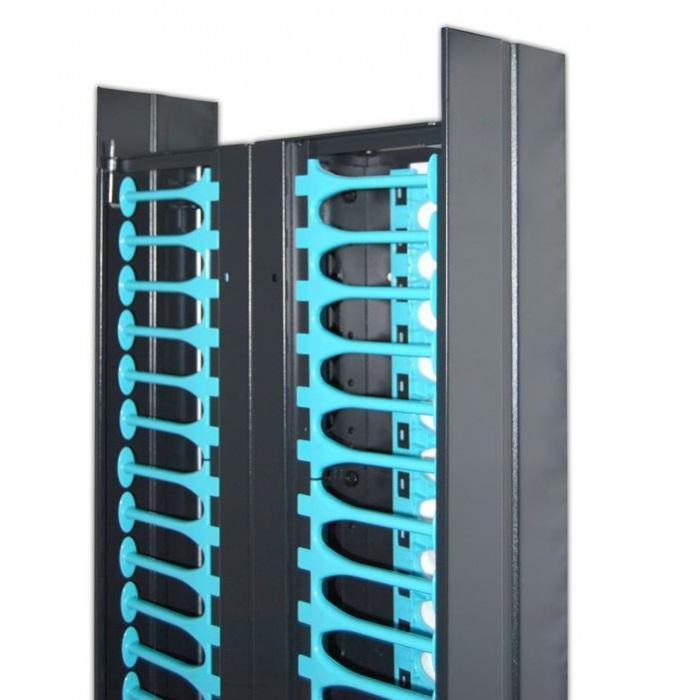 Dual Finger Cable Management
Original price
$605.61
-
Original price
$869.87
Availability:
Out of stock
Availability:
Only 1 left!
Availability:
Out of stock
Availability:
Out of stock
Our distribution frames are used for high density cable management applications where security and airflow are minimal concerns. They allow high volume of cable to be organised and diverted.
Features:
Modular design

Supplied flatpack and easily assembled

19" standard installation

Cable management panels include front and rear reversible doors

Easy access to fix and maintain equipment

Strong and stable

Surface finish: degreasing, phosphoric and powder coated

500kg load capacity
Guarantee:

Complies with NSI/EIA RS-310-D, IEC297-2, DIN41491; PART1, DIN41494, GB/T3047.2-92 standards.

2 Year Warranty; Subject to use within the static loading specifications, operation within normal environmental conditions and adequate & appropriate mounting installation.