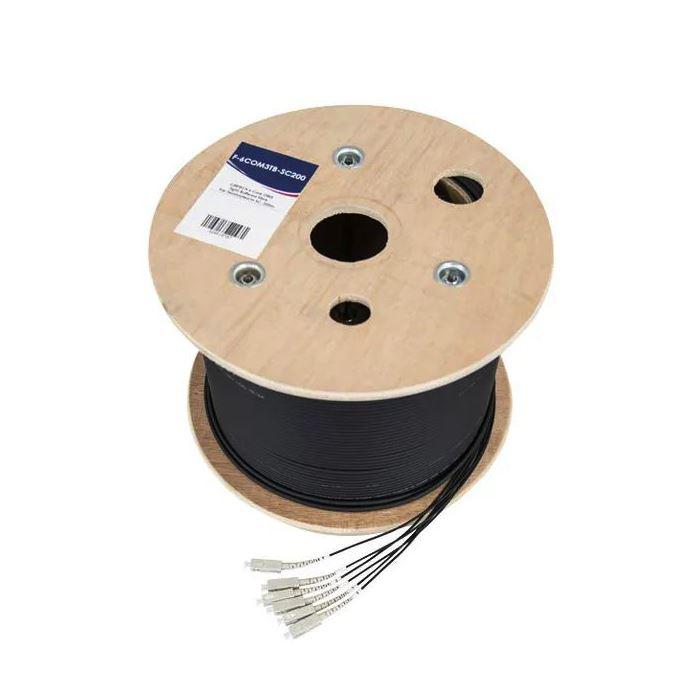 6 Core OM3 | Tight-Buffered Fibre Roll | Pre-terminated SC
Original price
$540.48
-
Original price
$913.14
Availability:
Out of stock
Availability:
Only 4 left!
Availability:
Only 2 left!
Applications:

Central offices

Data centres

High performance computing centres

Local Area Networks

Storage Area Networks

Supporting 1& 10 & 40 & 100& 400 Gb/s applications
Characteristics:

Very low macro-bending sensitivity

Low micro-bending sensitivity

Maintaining compatibility with current OM3/OM4 multimode optical fibre

Low differential mode delay (DMD)

Low attenuation

Coated with a dual layer UV curable acrylate
Product advantage:

The fibre is easier to handle and install without excessive care when storing, for example, in splicing cassettes

Supports installation with small cable bend radii and compact organisers

Facilitates jumper moves, adds and changes

Optimized performance in tight-buffered cable applications

High resistance to micro-bending

Stable performance over a wide range of environmental conditions
OM3/OM4 Bend Insensitive Multimode Fibres complies with or exceeds ISO/IEC 11801 OM3/OM4 specification, IEC 60793-2-10 type A1a.2 and A1a.3 Optical Fibre Specification, and TIA/EIA-492AAAC/492AAAD detail specification.