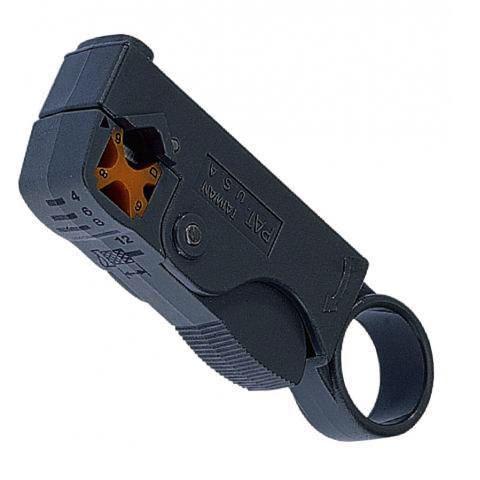 Coaxial Cable Stripper (2 Blade) | RG-58 / 59 / 6 Cable
Original price
$28.51
-
Original price
$28.51
Availability:
62 in stock, ready to be shipped
Hanlong 2 Blade Coaxial Cable Stripper for RG-58/59/62/6 Cable
Reversible V-block. 

The indication arrow shows recommended cable size. 

Stripping distance can be adjusted by moving one of the blades.

Use the built-in hex wrench to align the socket and adjust the blade.