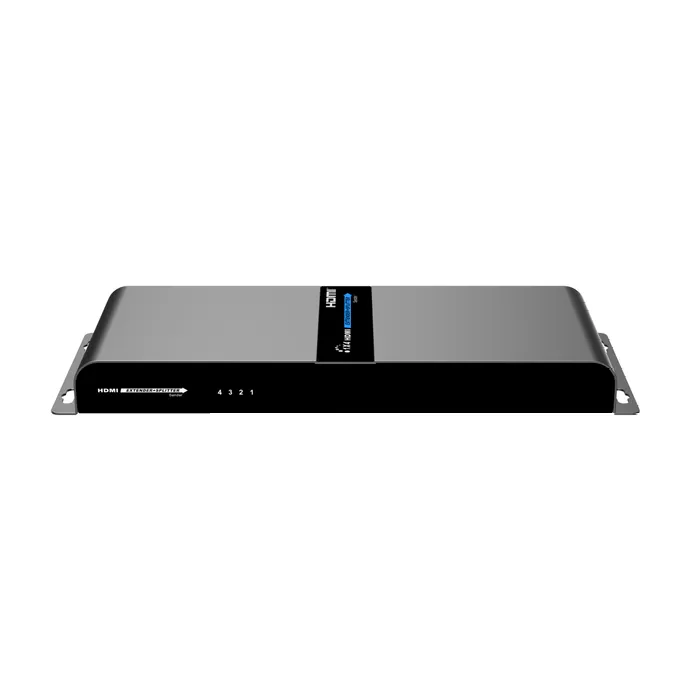 HDMI Splitter & Extender | 1 in 4 out | 120m | 1080p
Original price
$547.47
-
Original price
$547.47
Availability:
26 in stock, ready to be shipped
The HDMIEXTSP1-4V4 combines the extender & splitter function to split 1 HDMI signal to 4 identical signals via network cable and it is used as a sender to work with 4 receivers to transmit these 4 HDMI signals up to 120 metres.
Features
1080P@60Hz
Low latency
120m transmission
1 in 4 out
IR Pass back (20-60kHz)
Plug & play
Lightning, surge & ESD protection
Low Latency
Low transmission delay & better compatibility with display sources, signal sources & transmission cables.
Splitting Function
Distribute 1 HDMI source to 4 displays over network cables simultaneously, and the longest transmission distance can reach up to 120m.
IR Pass Back
The receiving end can return 20-60KHz frequency infrared radio signals to the transmitting end, and the remote control of the signal source device can be used to remotely switch the contents, the devices & other operations.
Protection
ESD protection, surge protection & lightning protection making the product safer & more reliable.
Applications
Multimedia classrooms
Conference centres
Pubs & clubs
TV stores
Restaurants