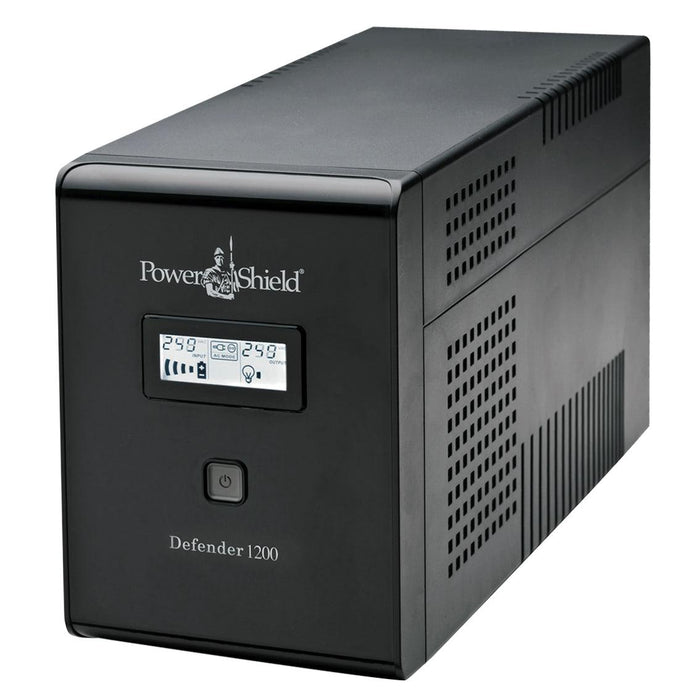 Powershield Defender 1200VA UPS
Original price
$377.75
-
Original price
$377.75
Availability:
6 in stock, ready to be shipped
The Defender Range uses Automatic Voltage Regulation (AVR) to minimise the effects of fluctuations in input voltage, protecting your valuable equipment from power line disturbances.
To protect your valued equipment against damaging surges, the Defender has been designed to incorporate the best surge protection in its class.
The stylish LCD display, user replaceable, hot swappable batteries and Australian sockets makes the Defender the complete
package at this level.
Stylish and informative LCD display
Surge Protection, Best in its Class
Excellent microprocessor control guarantees high reliability
Australian outlets for UPS and Surge Protection
Boost and buck AVR for voltage stabilization
User replaceable batteries
Silent Operation (No fans included)
Auto restart while AC is recovering
Off-mode charging
Cold start function
USB communication with sophisticated NetGuard software
FREE download software
2 Year Warranty